In the past, Armstrong was an independent US instrument manufacturer, which has now merged with Conn-Selmer, another, well-established manufacturer.
This is an important piece of information to know, as the horns produced after the merge would have a different quality in terms of sound and build, which is something to keep in mind.
With that out of the way, let's look into what the Armstrong alto sax has to offer.
Armstrong 3000 Alto Saxophone Full Review
Background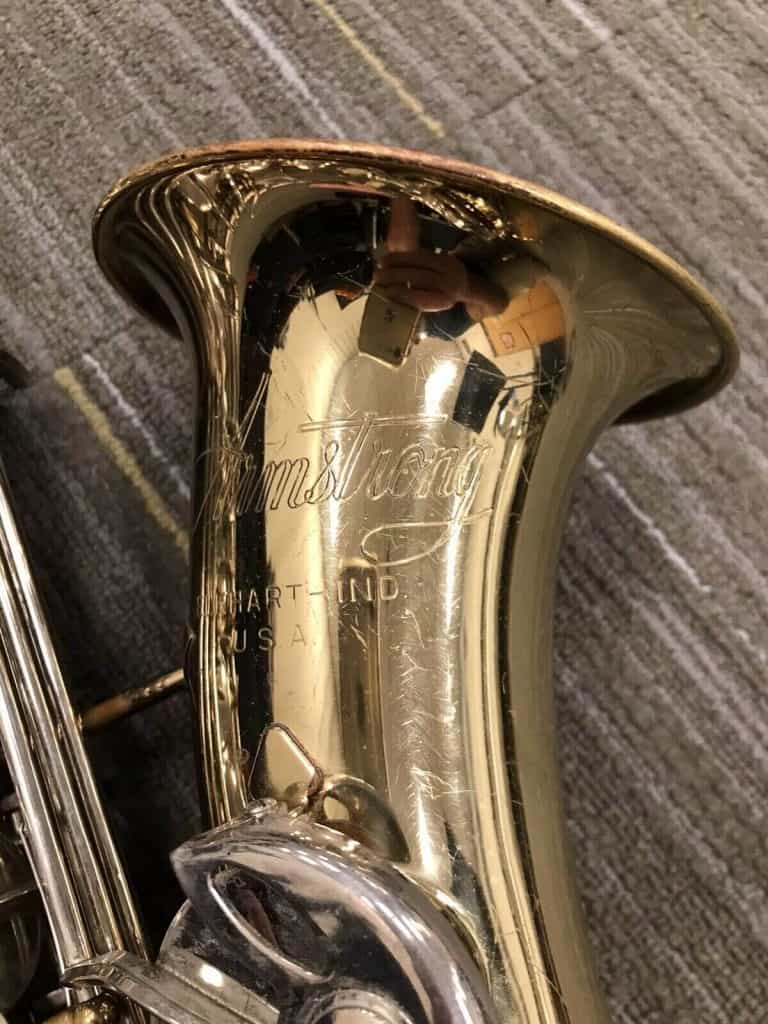 There used to be an umbrella (UMI) that included Artley, Conn, King, and Armstrong, which is the point of focus. However, still, the fact that it was associated with these names is a good sign for its quality and durability. Not to mention, all the horns were made in the USA, which is an added benefit, as the ones made in China or Taiwan don't typically have the same quality.
Although Armstrong saxophones don't sound so much like Keilwerth, there's a lot of similarities, which is why some view the Armstrong saxophones to be a Keilwerth knock-off in terms of general design.
Still, the sound quality is good enough to compete with huge and well-established names like Yamaha. Namely, in the student saxophone market, between the years of the late 80's and all the way to the early 2000's.
However, the reason you won't find a brand new Armstrong saxophone on the market these days is that UMI has been sold to Selmer USA in an effort to eliminate all competition from the market. This includes Conn, King, and of course, Armstrong.
Design and Construction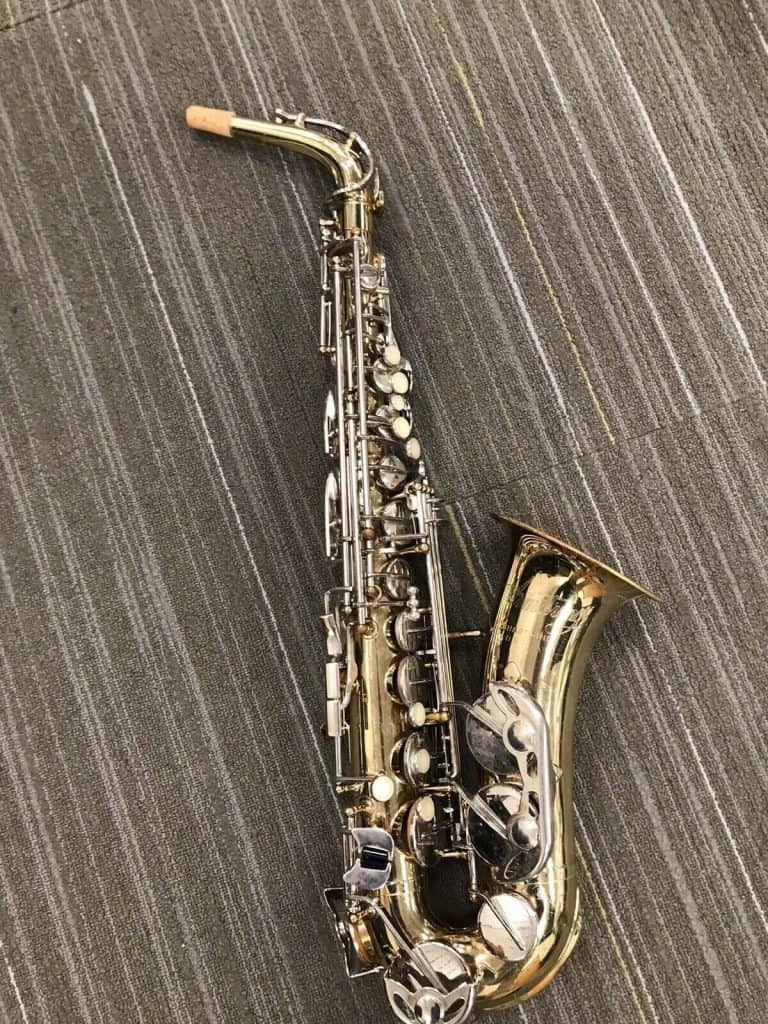 This vintage saxophone is a good choice as a student sax, it comes with a lacquer finish, which makes it quite durable without any compromise in the sound quality. You can even find many Armstrong saxophones from the 70's and 80's with only some scratched and seldom a dent or two.
It's actually a much more viable choice than some of the more modern but cheaper saxophones on the market, especially if you're looking for something that's not too advanced, say, for a school band.
The Armstrong sax comes with a hardshell case, a mouthpiece, and lyre. But that's if it's in brand new condition, which is something unlikely to happen these days. You'd probably find a used one with a case that's a little worn out or a missing mouthpiece.
Related: Selmer La Voic II In-Depth Review
Sound
So, the fact that the horns are no longer being made, specifically under the Armstrong name, doesn't mean that the ones that do exist aren't up to par. On the contrary, they're excellent instruments that are comparable to Yamahas.
You'll get some bright -and relatively narrow- tones on the Altos, like the 3000, while the Tenors would give you a fuller tone, so you might want to opt for one of those if you can find a good deal on the market.
You might notice some sloppiness on the horn after a while, specifically in terms of precision, key alignment over the toneholes, key play in general, and so on. However, a visit to a good technician to correct tho
.se will get your horn up and running in no time, and in incredible shape.
Also, with consistent servicing, the horns hold regulation remarkably well and are overall a good and reliable choice for a student sax.
Playability
The ergonomics on the Armstrong saxophone are good and seamless. The air blows freely, and it's easy to hold and play for extended periods of time.
Pros and Cons
What We Like
Excellent value for the price
Ergonomic and easy to play
Ideal student saxophone
What We Don't
Not very available on the market
Might need plenty of servicing if you're buying a used option
Related: The full Selmer AS-500 Review
Final Thoughts
Long story short, is the Armstrong 3000 alto saxophone a good option to buy? If you're a student with a budding interest in saxophones, then it definitely is.
However, it's not a great option if you're planning to play professionally. Even if it's a "vintage" horn, it doesn't play mellow tones like vintage options and it's not advanced like the more recent models on the market.
This is why it's an excellent bargain when you find it. A good price for ample playability that suits student-level activity. However, that's if you do find a used unit that's good enough for use and doesn't need a huge amount of servicing. Apart from the dent-free chassis, not a lot endures.