Any Cannonball saxophone you'll find for sale will cost you a handsome couple of bucks. And though, when you look at its incredible exterior design, you may already think it's worth the money, is the Cannonball actually a worthy horn? Let's delve into the details to decide on a final answer together.
If you're an intermediate player or semi-pro, you'll like the combination of unique sound and intricate aesthetics that the Cannonball horns have to offer. They come with distinguished bell and neck designs, giving them an edgy sound with brightness that suits jazz music just perfectly.
So, if you're on the way to becoming a pro jazz saxophonist, keep on reading to learn more about the models and details of these reliable horns.
Cannonball Alto Saxophone Prices Per Model
The Falcon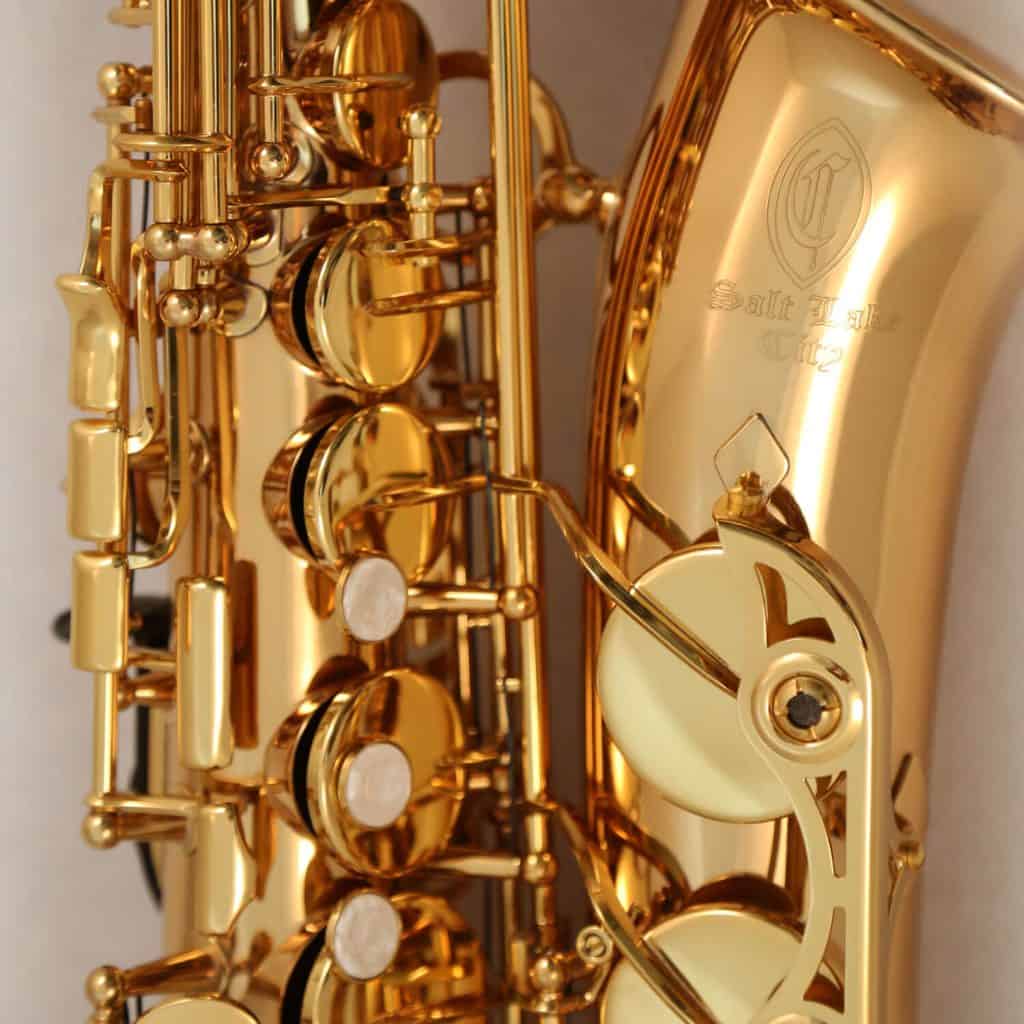 The Cannonball Falcon is a standard model that's an amazing choice for beginners that want to kickstart their saxophone journey. It has a solid construction that withstands the less-than-careful handling of an amateur, and both its tone and intonation are superb and help a beginner get familiar with playing the saxophone.
It comes in only one alto model with gold lacquer finishing and it will cost around $1,300.
The Alcazar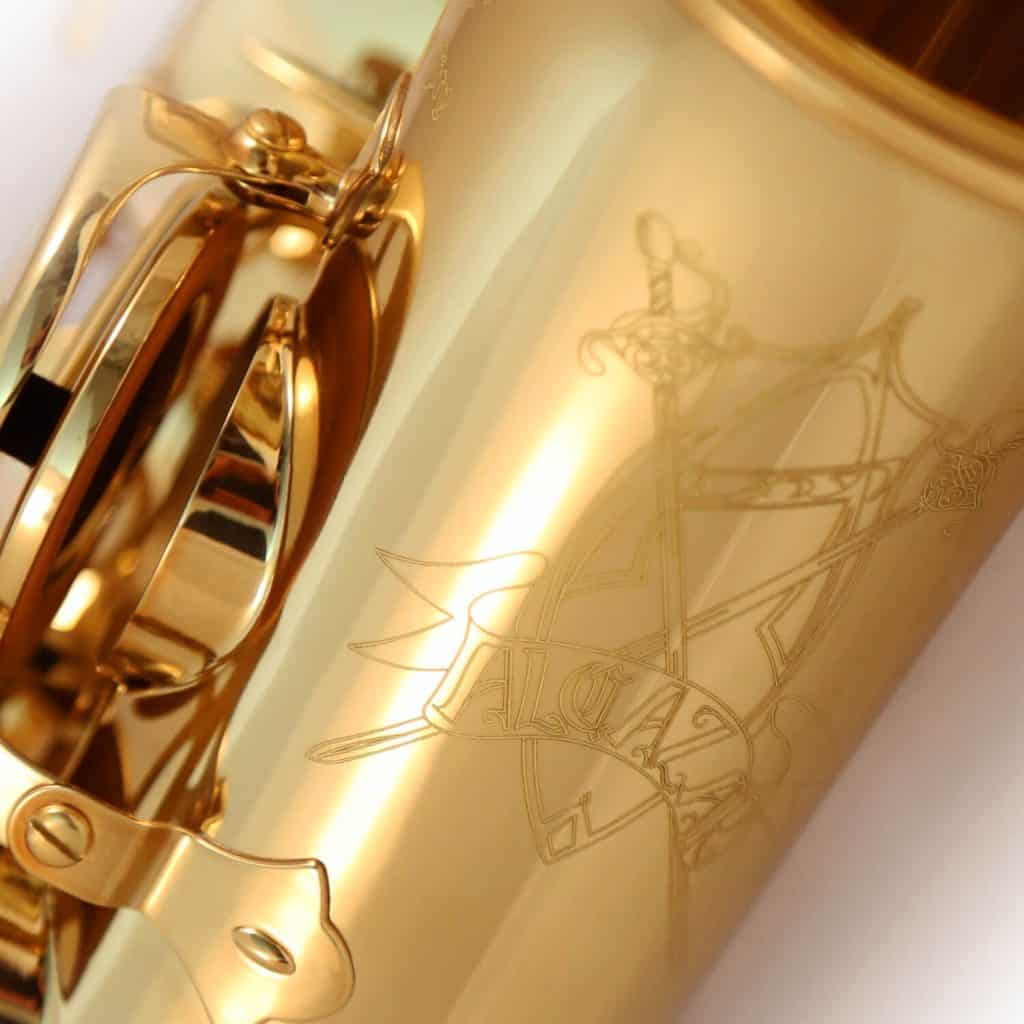 If you're looking for a student model, the Cannonball Alcazar is a good place to look. Its design is simple enough, and focused on staying in tune without too much effort from the player, especially with the bore design.
Up to 70% OFF Musical Instruments And Accessories on Amazon!
Holiday deals are live on Amazon. Deals are ending in a couple of hours. Happy shopping!
Not to mention, the ergonomics are also beginner-oriented and make it easy for a student to get a handle on the horn, which you can see in the keywork that's placed closer together than the typical saxophones.
It comes in two models with gold lacquer finishing, an alto and a tenor and it will cost around $550 – $1,200, which is the highest variation.
The Cannonball Sceptyr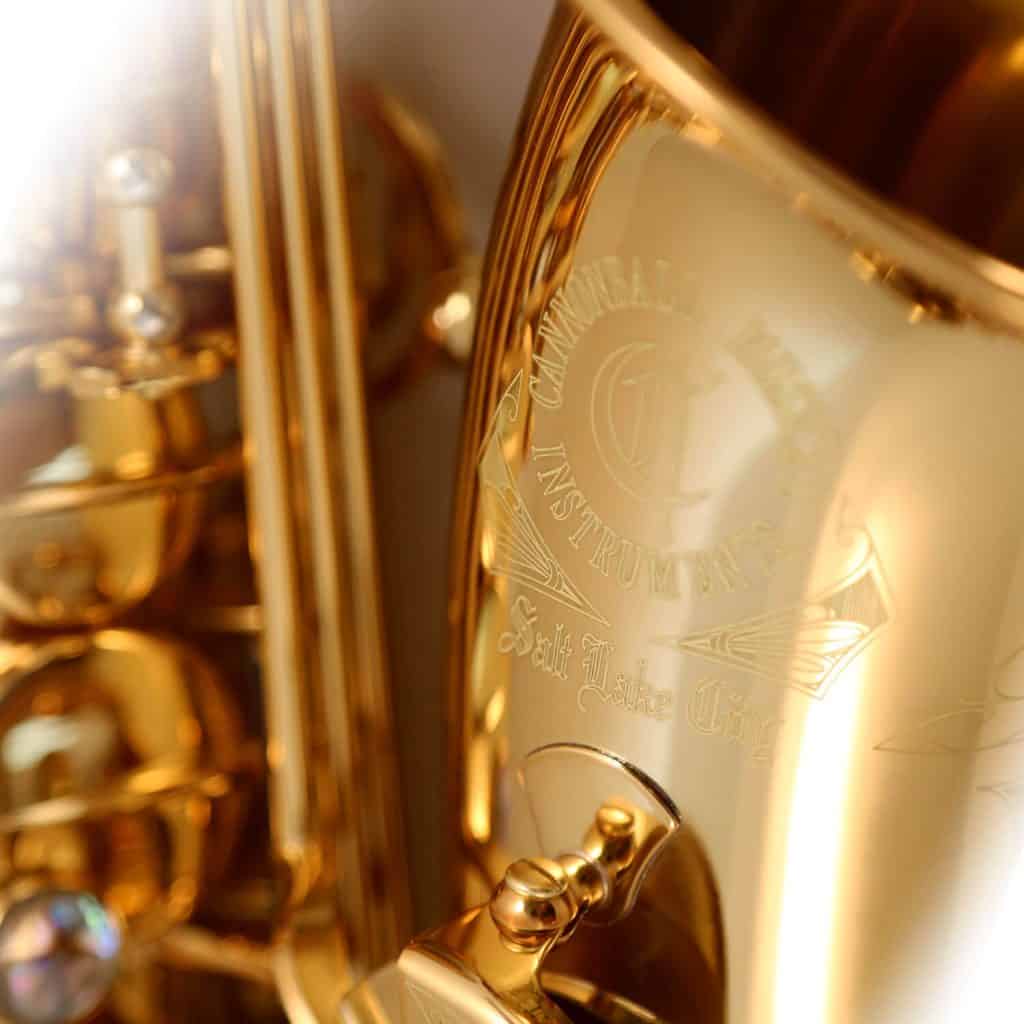 This one is a semi-professional model that's built quite sturdily. It's a great option for advancing players as it comes with some features of the company's professional models, and it plays remarkably in the altissimo range.
It's available in 3 alto models and 3 tenor ones and it will cost around $1,800.
The Big Bell Stone Series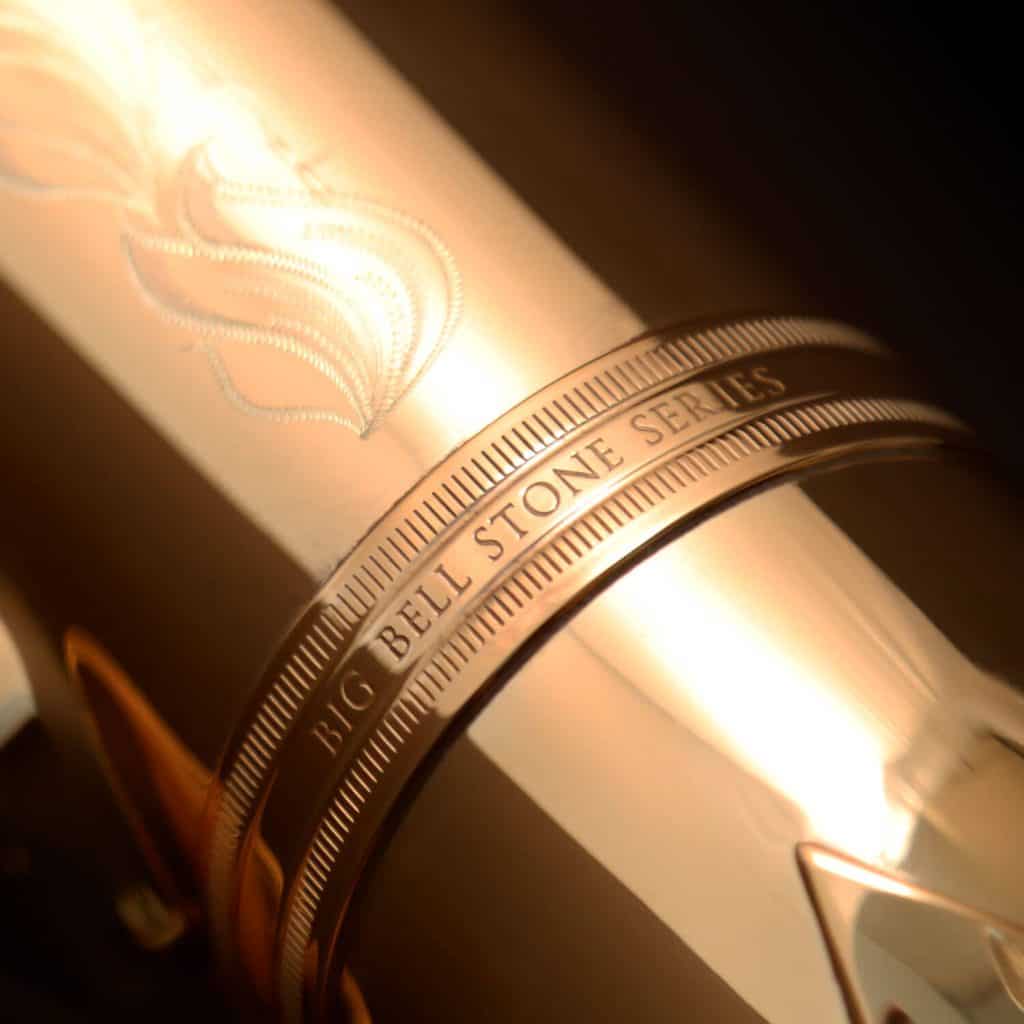 Big Bell Stone Cannonballs are professional ones, each one comes with a detachable bell and materials that give the instrument a big sound to it, hence the name. If you play live sets, you'll enjoy what Big Bell Stone saxophones have to offer from lower partials, depth of sound, and broad range of dynamics.
It comes in a whopping 10 premium finish models and 3 standard ones, all of which are alto size saxophones and it will cost around $2,000 and up to $3,500.
The Artist Series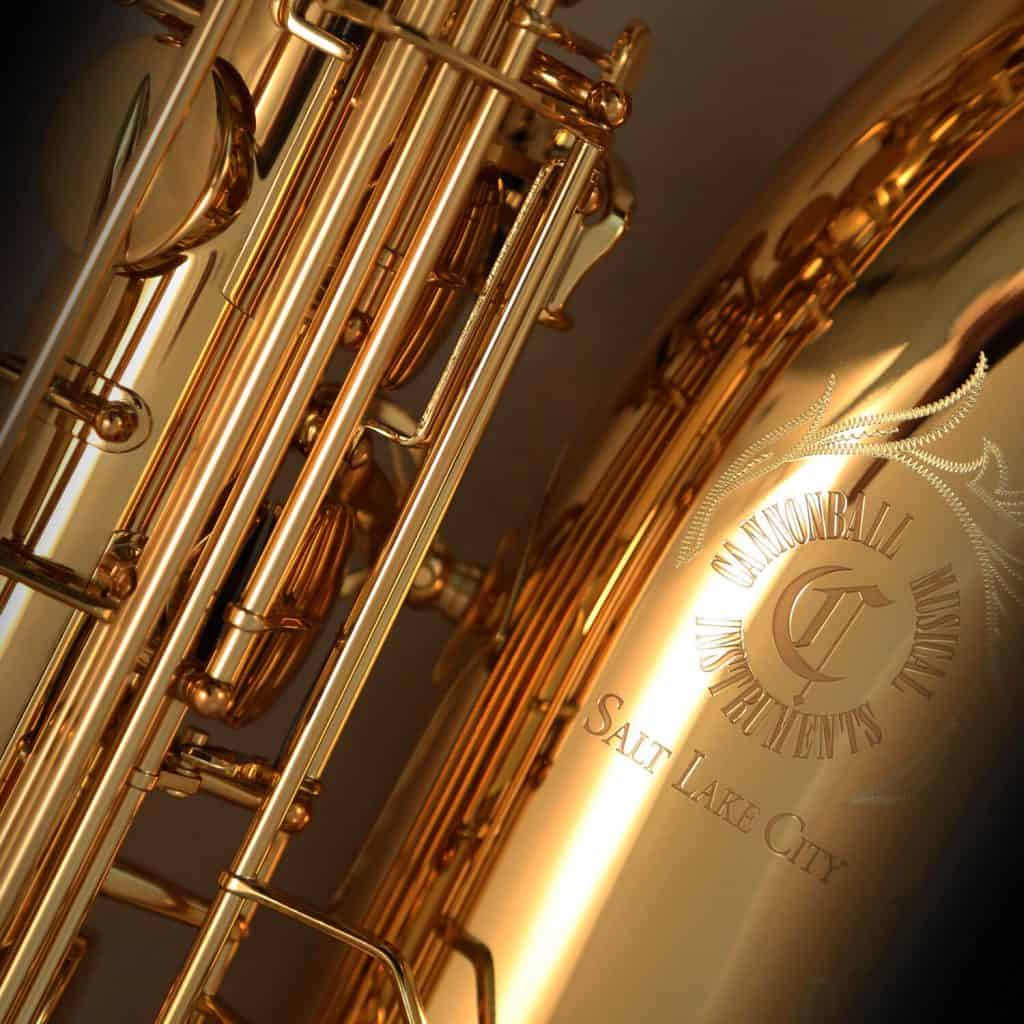 This is another professional series of models, which takes it up a notch from live sets and all the way to concerts. It's a superb choice for classical music players.
It offers this mix of an even and focused timbre, excellent intonation, seamless response and feel, and clear tone that still has warmth that suits classical playing.
It's quite safe to say that the "Artist" isn't just the name of the instrument but a description of the craftiness that went into making these horns. Their tone holes are placed well and sized perfectly and their key mechanisms are redefined for ease of playing.
Moreover, the saxophone comes with ann optimal bore and collet neck receiver mixed with the concentric C# mechanism that works on correcting the C# octave spread, which will make you rock the concert hall with the horn.
It comes in 3 alto models with different gold lacquer and nickel finishes.
Users Also Read: why does my saxophone sound airy?
The Gerald Albright Signature Series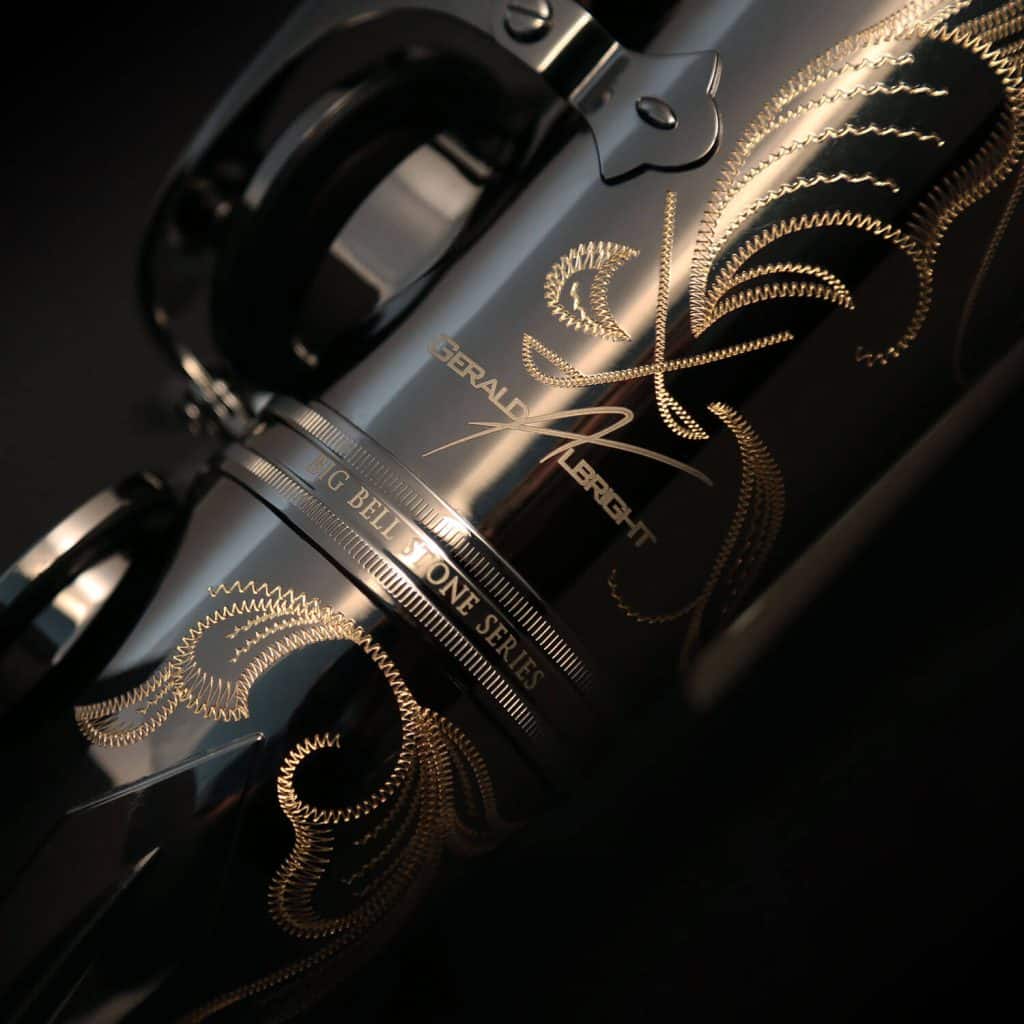 The Gerald Albright Signature is yet another professional saxophone from Cannonball. What makes it stand out is its pads and keywork that facilitate the navigation of technical musical phrases.
Not only does it have an elegant look, what with its elaborate hand engraving that gives it nice aesthetics. Its stone type, black Italian pads and its black nickel finishes give it a look that speaks volumes of its sound: bold, soulful, and elegant.
It's available in soprano, alto, and tenor sizes, two of each, and no baritone option and you'll find it for around $3,500, which is one of the highest numbers you'll find.
The Vintage Reborn Series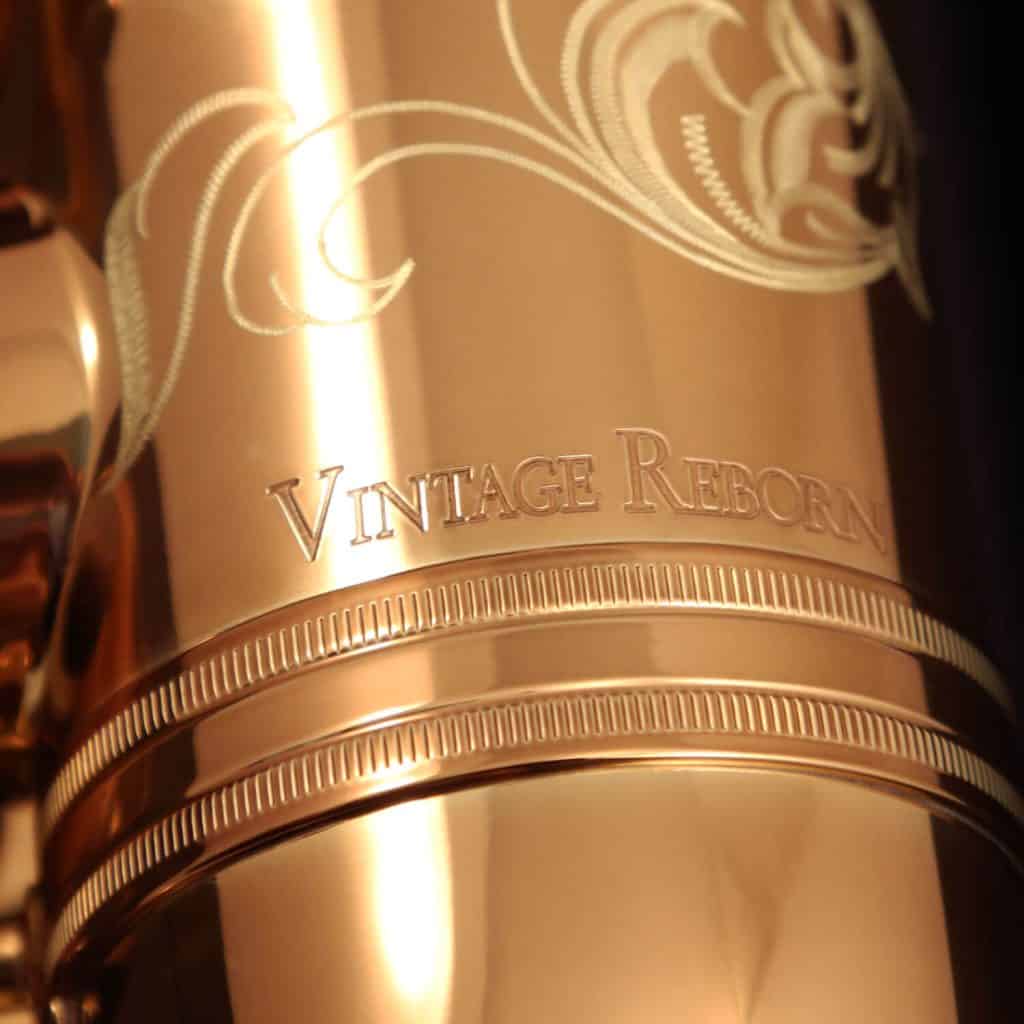 We've reached the final of Cannonball's professional saxophones, and one whose classical sound distinguishes it from the other pro models. Not only does that show in the looks, but the sound and feel as well.
Vintage Reborn saxophones come with a compact core, vivid resonance, and a focused projection that takes you back to the early and mid 1900s sounds. Its lightweight guards and vintage keywork are true to the look, sound, and feel of the vintage horns.
The key's light action enables the saxophonist to play quickly, smoothly, and with excellent response.
It offers 4 alto ones models, 2 soprano models, and 4 tenor ones and it ranges between $2,300 and up to $2,900 – which means the alto will cost around $2,600.
Are Cannonball Saxophones Good?
I'd say the combination of high-pitch sound, aesthetics, customization, and the FAT neck make it hard not to love this brand.
FAT necks allow the player, even if they're relatively new to playing, to reach lower ranges and to growl on the saxophone with unprecedented ease, making them sound more professional and having more handle over their instrument.
Not to mention, the high F# key makes hitting the altissimo range a walk in the park, further giving the impression of mastering the instrument.
Moreover, the keywork is quite easy and the stones on the horns are so light, allowing for quicker finger speed, which is another reason jazz players love these. And generally, the precision of the sound makes these horns blend seamlessly with bass, guitars, and drum kits in small combos.
People Also Read: How much does an alto sax weigh?
What to Be on the Lookout For?
Some of the more experienced players find the Cannonball saxophones to be lacking in terms of tone diversity. What's more, the special stones might not be the best with the excessive moisture during sweaty playing.
Also, you're probably going to buy your own #5 mouthpiece if you're going to use a Cannonball. The ones that come with them are too open and don't sound the best.
Not to mention, you'll have to look around for a while before you find a good deal for the Cannonball saxophones, or a local dealer that's close enough to you. It is a bit of an inconvenience that you can't check the price or order from their own website.
FAQs
Why Is It So Hard to Find Cannonball Alto Saxophone Prices Online?
The simple answer to this is that Cannonball likes to give its customers a unique experience, including going to the store to try out and see the saxophones for themselves. This means that you can't buy Cannonball horns online from the manufacturer, but you can find them at local dealers, like Sam Ash, for example.
Conclusion
Generally speaking, Cannonball saxophones can be put in the same category as P. Mauriat ones. In other words, they're an excellent choice if you're looking for a professional saxophone that won't cost an arm and a leg.

The thing about saxophone prices, especially vintage ones that you'll typically buy used, is that you can never pin a price down.
It all depends on how old the instrument is, how worn out it is, how much servicing, maintenance, or renovation it would need, and whether the seller themselves are offering a good price or are overpricing it to match the shortage of supply.
So, from a saxophonist that bought pro-grade sax for as low as $300 and $500, I'd say that you should decide on the model you want, target a few sellers, watch the iterm, and don't be scared of a little bargaining.